Universal Mounting Clip for 35mm and 32mm DIN Rail
These DIN rail mounting brackets come in handy for a wide variety of projects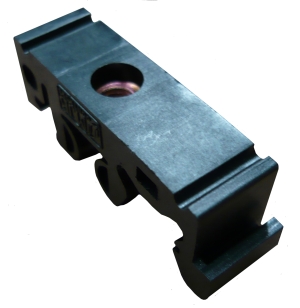 where DIN rail is used for mounting devices. The flat mounting surface make this clip perfect for mounting virtually anything that does not have their own DIN rail mount. This clip is designed to be universal so that it allows it to be clipped onto 35mm as well as 32mm DIN rail.
12 x 43.6 mounting surface.
6mm x 1.0 mm pitch mounting screw.
Cost effective.